Mirage, a new 83m yacht concept developed by Daroca Design, in collaboration with Lateral Naval Architects, enabled by the Free From Bulkheads Platform.

According to the designers, Mirage is aptly named as it embodies the concept of a mirage - a perfect escape from reality that allows the owner to fully immerse themselves in the experience and forget everything else.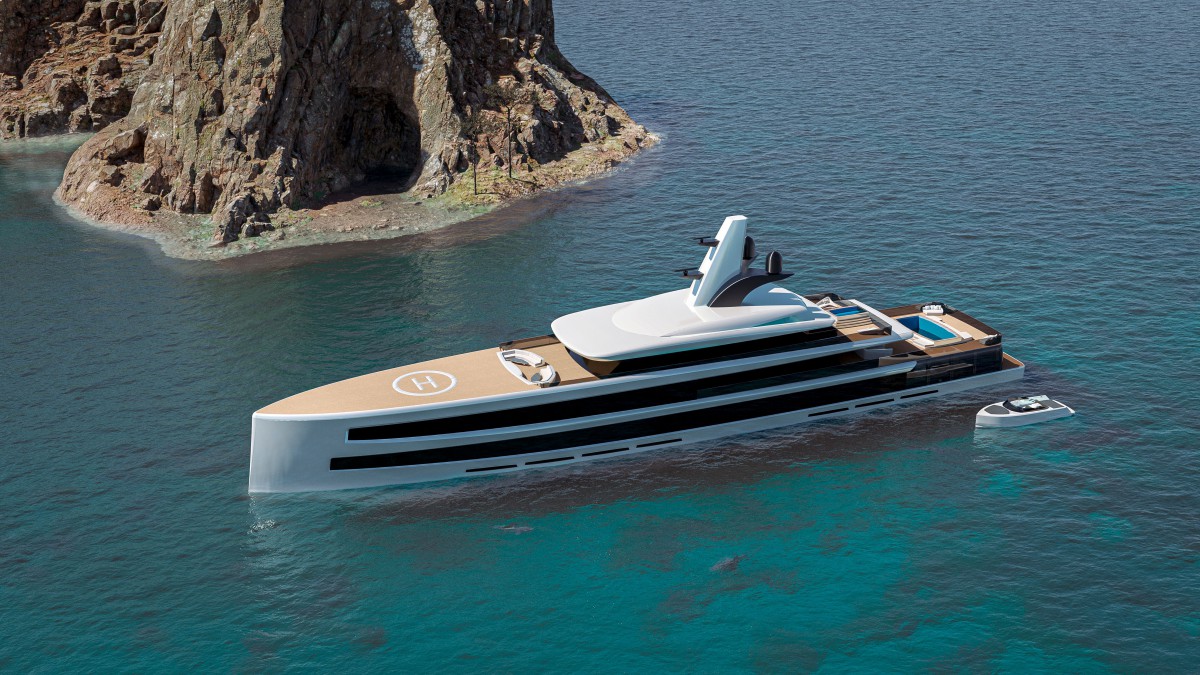 The designer's inspiration for the yacht's minimalistic design was to seamlessly blend with the landscape, allowing the owner to feel one with nature and enjoy the sea in every moment. With its unique design and concept, the Mirage provides the perfect escape for those seeking to disconnect from the stresses of daily life and fully embrace the beauty of the sea.

Developed on the Free From Bulkheads platform, Daroca Design made sure Mirage's users benefited from the advantages this platform has to offer; creating three distinct areas on the yacht.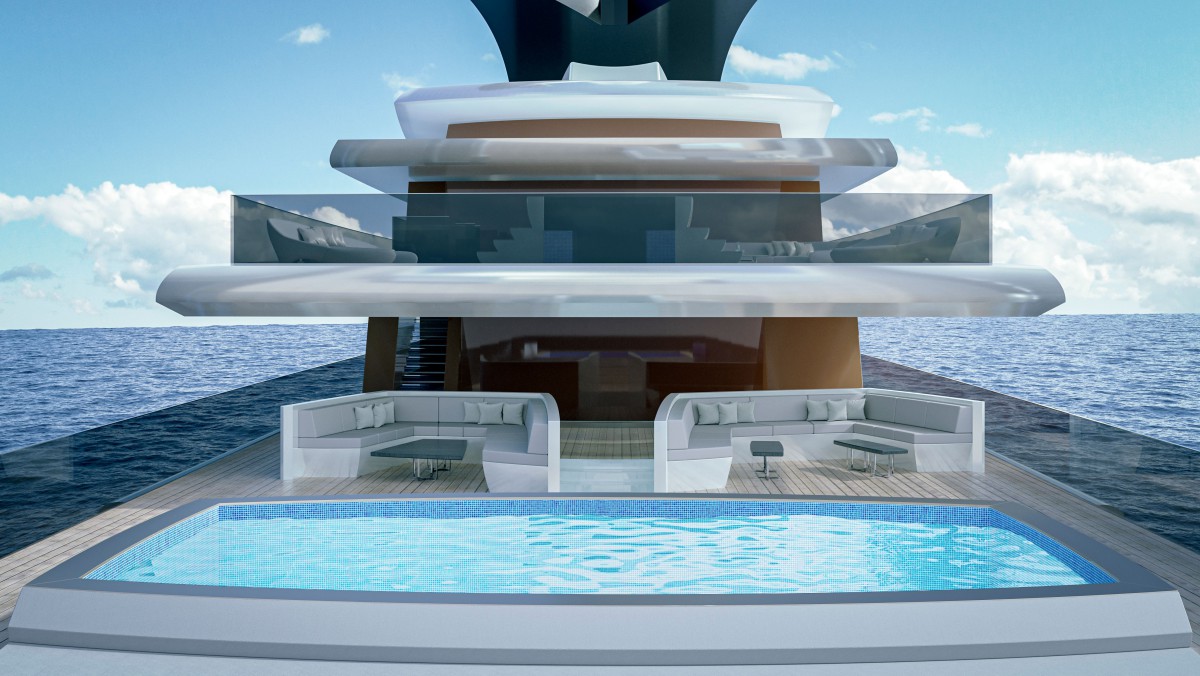 The lower deck features four guest cabins and the main salon, which is located in the stern of the yacht, provides guests with a breathtaking 270-degree view of the ocean. The full glass walls, connected by three sliding doors, allow natural light to flood the main salon, creating a bright and airy feel. Another stunning feature on the main deck is the swimming pool, which serves as a beautiful focal point and enhances the overall design of the yacht.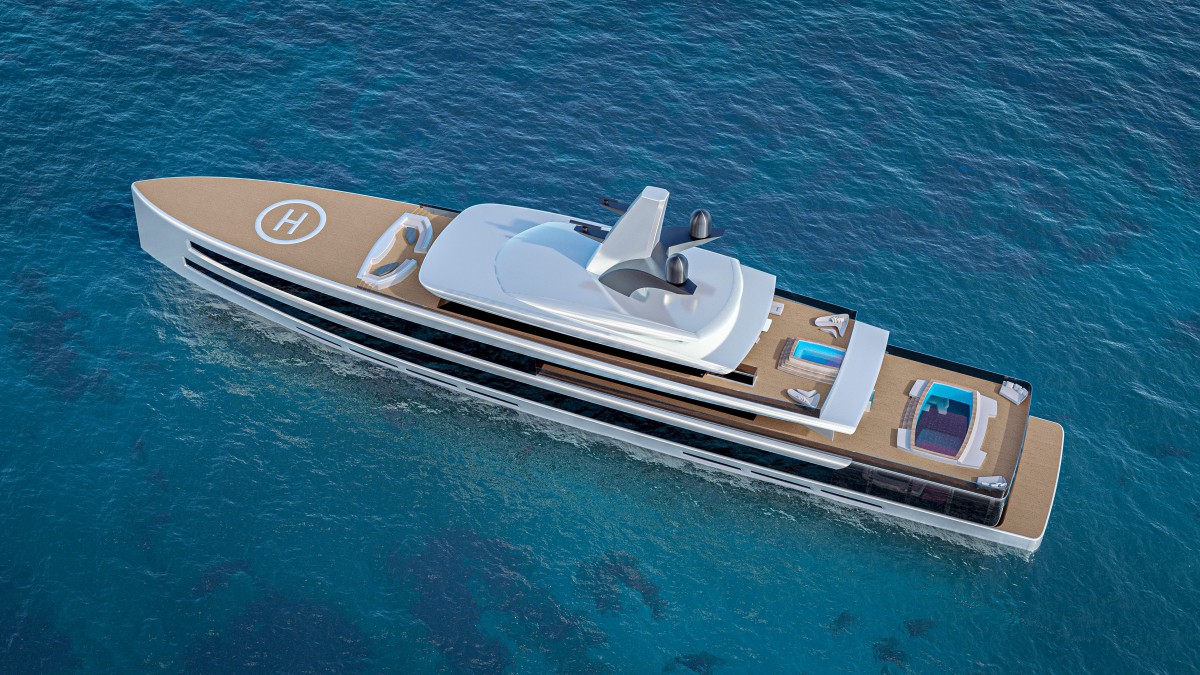 The main deck is divided into two areas: a full spa on the forward section for guests to relax and an aft section that features a big bar rounded by moving door glasses with a large swimming pool, creating a perfect place for parties.

The owner's master cabin on the bright deck is a true masterpiece of the Mirage's design, exuding luxury and privacy. Its unique features include a skylight positioned next to the mast silhouette, adding a distinctive silhouette to the yacht's profile and allowing natural light to flood the cabin, creating a bright and airy atmosphere.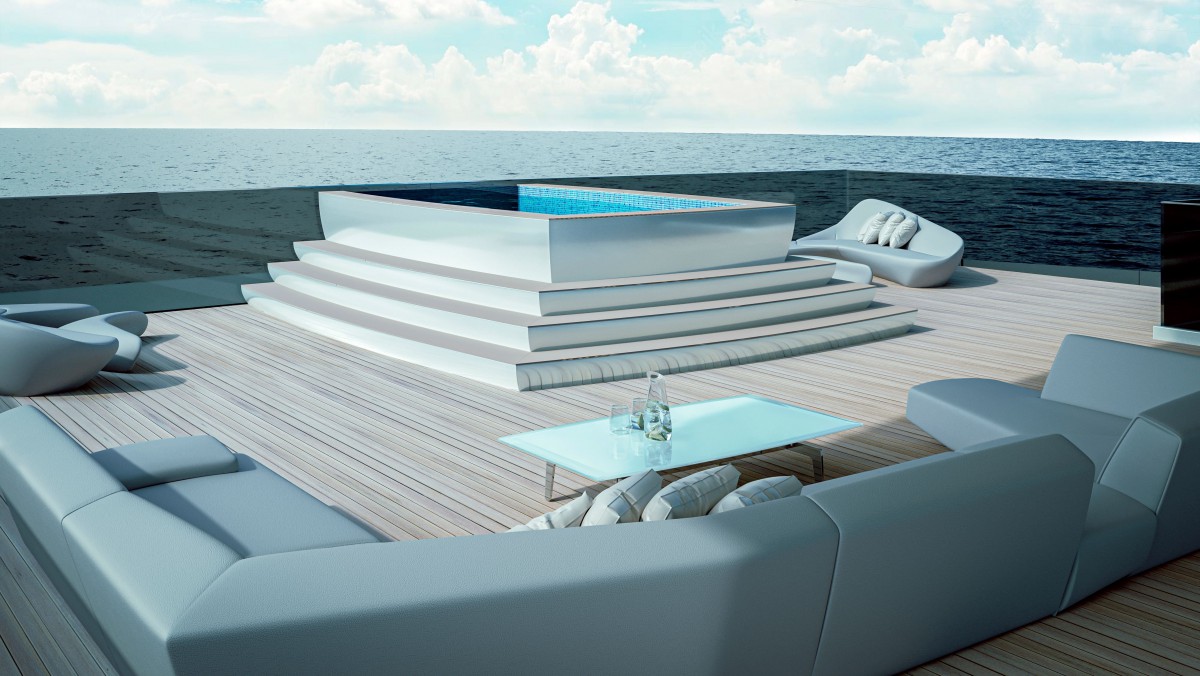 Mirage is a shining example of how innovative design and cutting-edge technology can come together to create a truly exceptional yachting experience. With its impressive
features and stylish design, Mirage is sure to make waves in the world of luxury boating, offering an unparalleled level of comfort, sophistication, and style for those who demand the
very best.